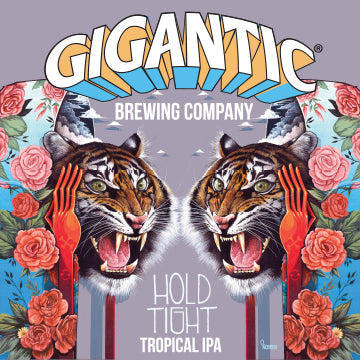 Hold Tight by Noségo
HOLD TIGHT by Noségo
Beer #116
Gigantic Brewing Artist Label Posters are printed with high quality inks on heavy matte paper, bagged in mylar and rolled in a 3 inch sturdy cardboard tube.
16×16 inches $50 includes shipping (US only) 
Each poster comes with 3 Gigantic Brewing stickers!
YIS GOODWIN

Yis "Noségo" Goodwin
Noségo is a Philadelphia based artist with a passion for combining fine art with contemporary styling. Through a marriage of dynamic patterns and vibrant colors, he creates whimsical environments with characters created from a place of playful imagination and the natural world. Deriving from infinite inspiration, that is, we are inspired therefore we can and should inspire others, themes of boundlessness run as a common motif throughout his work. This can be found through the interminable subjects he puzzles together through constant addition. Knowing that there's perfection in the imperfect, he believes his work always has space for more in the constant pursuit of inspiration.
---